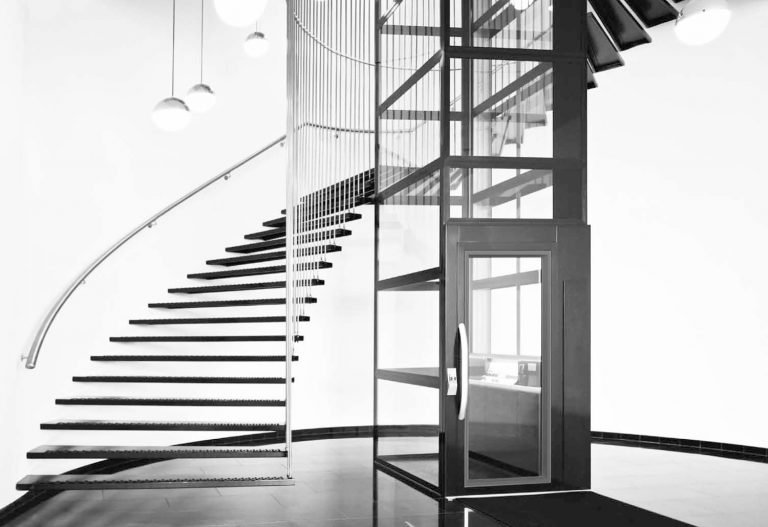 Precision Built Custom Designed Home Elevators
Gift yourself and your loved ones the joy and comfort of a home elevator, because stairs are simply too inconvenient.
If you have someone at home with limited mobility like elders or someone bound to a wheelchair, stairs can be unimaginably challenging. A home elevator can be the ultimate gift, an empowering tool, giving back to them their freedom to travel around the house.
For accomplished persons, a designer home elevator will help boost your social status and give your friends something to envy. All the while letting you enjoy ultimate comfort and premium service because you deserve no less!
As for the rest of us, elevators can help us in a multitude of ways: whether it is to move heavy items and luggage across floors or if it is to alleviate the worry of our loved ones accidentally tripping over stairs, we all can benefit from a home elevator.
With so many options at your fingertips, owning an elevator has never been easier.
Our home elevators now make lift installation a viable option even if there are space constraints. If there is ample space available, you can opt for the more generous models which can comfortably accommodate a wheelchair or several persons in one go.
Key Features of Eleva Home Elevators
Installation is minimally disruptive and can be completed in a couple of days.
Designed to be energy-efficient keeping operation costs to a minimum.
The self-supporting, free-standing design requires no major structural alterations.
The elevators can even be dismantled and relocated (with adjustments) should clients move to a new house.
We focus highly on the aesthetic appeal of our home elevators. The elegant, streamlined design can be further customized to match the interior design of houses and modern villas.