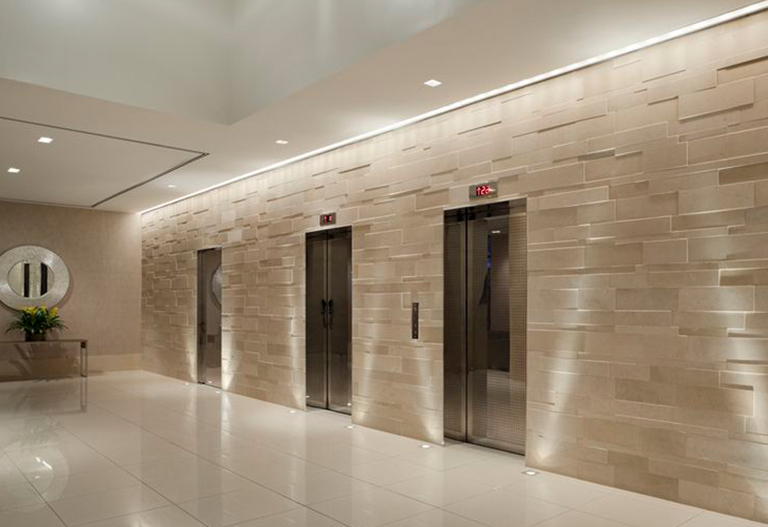 Residential Elevators cater to residential buildings requiring easy access to flats on upper floors. With capacities between 3 and 18 persons, our residential elevator series caters is capable of catering to all Indian Residential buildings. From premium to budget lifts, we have a wide variety of lifts to choose from. Eleva Elevators are designed using the latest technology and complying to the latest in safety standards.
KEY BENEFITS OF ELEVA RESEDENTIAL ELEVATORS
ENERGY EFFICIENT
Variable frequency (VVVF) drive reduces starting current by up to 80% compared to conventional drives
Energy efficient gearless motor consumes up to 30% less energy than a geared or hydraulic drive
Low energy LED car lighting, switched off when not in use
SPEED, COMFORT AND RELIABILITY
VVVF (Variable Voltage Variable Frequency) drive for smooth acceleration and deceleration
Gear-less motor for high speed and smooth, silent ride
Car decoration to high standards, including stainless steel, porcelain and glazed finishes.
SAFETY AND COMPLIANCE
Automatic passenger rescue operation during power failure
Auto-dial emergency telephone for two-way communication and passenger peace of mind
Full height infrared safety curtain at lift entrance, protecting people and preventing damage to the lift doors