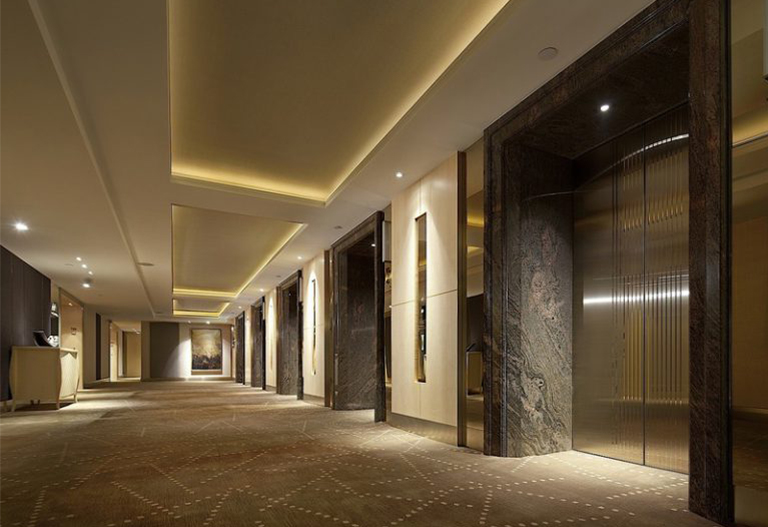 Elevators can be easily regarded as the backbone of a commercial building such as a hotel, shopping center, multiplex and business hub. Therefore, it is very important to go for a more rigid and durable type of elevator commonly known as the Commercial Elevator. Eleva's commercial series elevators are precision built, high capacity elevators which are renowned for their reliability and durability.
Eleva's design team ensures that all our commercial elevators are perfectly designed to suit the buildings unique structural and logistical requirements.
We have often heard that time is money, well in a commercial environment, this statement is especially true. With their best-in-class passenger delivery times, our elevators are designed to transport passengers as quickly as possible.
You can endlessly customize our elevators in capacity and styling, from lush interiors to custom designed panels.
With aesthetic panels within the elevator cabin and an ensured comfortable transfer of passengers across floors, Eleva elevators keeps your clients and customers happy and smiling.
Key Features of Eleva Commercial Elevators
High reliability and durability
Best-in-class Passenger Delivery Times
Higher Passenger load carrying capabilities
Faster operation
Designer cabins available
Multiple customization options available
Extremely low downtime